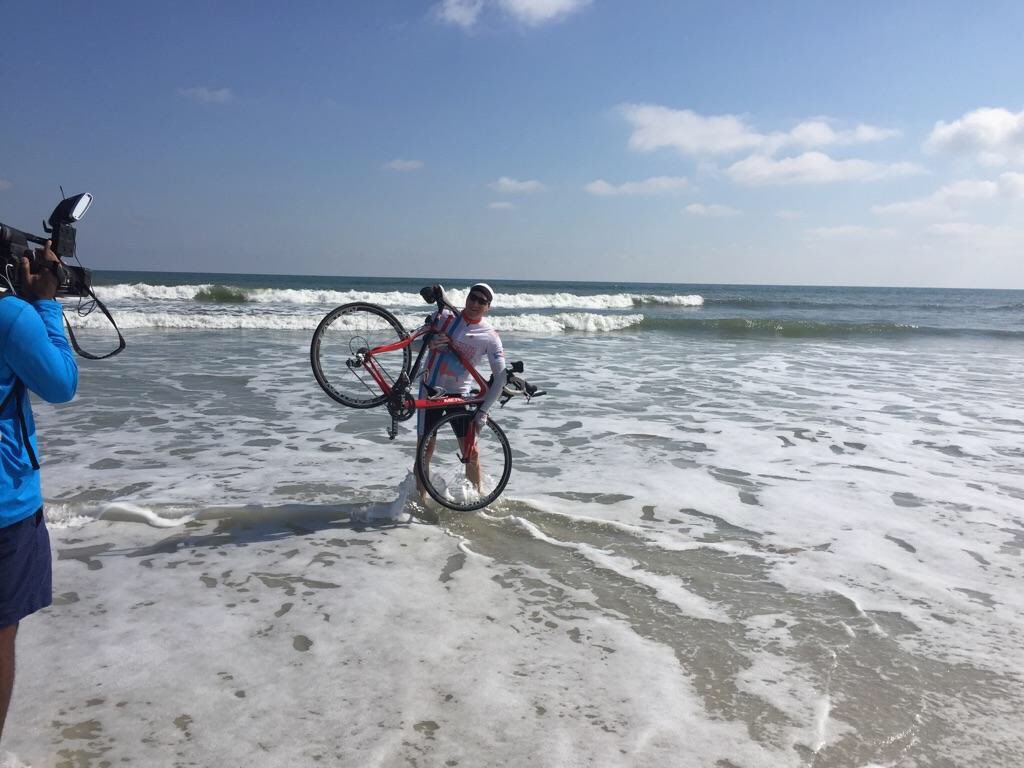 Put Out Into Deep Water
"Put out into deep water, and let down the nets for a catch." Luke 5:4
Soon after Jesus spoke these words, the tired fishermen to whom he spoke harvested a supernatural bounty of fish like they had never before experienced.  On February 28, 2014 we stood at the newly constructed Jessie Water plant owned by Congregation Cristiana Villa Gonzalez, Dominican Republic for its dedication and the message of this verse began to resonate in our hearts.  We did not know exactly what this would mean or how we were to "go deeper", but we began to walk forward by faith.  By March of 2015, the "go deeper" vision was realized and implemented when Jessie's Well Foundation funded a second water plant in partnership with Compassion International in Villa Vasquez, Dominican Republic setting in motion a 5 year, 24 water purification plant objective. 
Today, we are beginning to see what God already knew when we began to walk by faith.  Stories of lives impacted by the availability of clean, affordable water through the Jessie Water plant are bringing great encouragement to us. 
Here are just two recent stories of hope and health for the families in Villa Gonzalez: 
Sarah is a widow with five children who live in her parents' home with 9 other family members.  She, along with her children and other family members, suffered chronic stomach problems.  Two of her children attend the Compassion International Child Development Center run by Congregation Cristiana Villa Gonzalez where children and their families have access to Jessie Water.  Soon after attending the clean water classes and drinking the Jessie water, their stomach problems went away.  Sarah began to see other family members' health improve, as well, so she decided to install a rack of 5 gallon water bottles in her house to sell to the neighborhood so that others would have the same benefits she and her family now enjoy.  Today, Sarah sells 50 or more bottles per week to more than 45 people in her neighborhood. 
Jocelyn is a single mother with three children and teaches school.  One of her children attends the Compassion International Child Development Center at Congregation Cristiana.  Since the Jessie Water plant opened in 2014, she and her family have been drinking Jessie Water.  Before this, Jocelyn struggled to afford clean water.  Now she not only can afford to drink clean, healthy water, but she also has a water rack in her home and sells about 40 bottles per week which she says "leads me to additional income but also allows me to work on the health of my community."  Jocelyn didn't stop there.  She began to promote water from the Jessie Water plant in her school which is attended by about 500 students.  Students and teachers from the school were invited to tour the Jessie Water plant and now that school is buying and using clean, affordable water from the Jessie Water plant.  Jocelyn writes, "This water plant has been a blessing for the entire city!!"
On September 8, 2015, the seventh anniversary of Jessie's Home going, I dipped the rear tire of my bicycle in the Pacific Ocean water of Seattle, Washington's Puget Sound.  Fifty-three days and 3,458 miles later I dipped the front tire of my bicycle into the Atlantic Ocean east of Jacksonville, Florida. Over the course of the bike ride, I replaced two tires, two chains and five tubes. I encountered buffalo, a rattlesnake and spectacular scenery.  We experienced five days of really lousy weather, lots of head winds and met many wonderful people.  The intention of Water Cycle was to start a conversation about the life changing, life giving gift of clean affordable water. All across the country we encountered interested, generous people who listened to our story of hope and a future made possible by God's amazing grace.  We were humbled by the continual support and encouragement we received along the way.  All totaled, we raised about $200,000 to go towards funding additional water purification plants.  The impact of this investment will resonate throughout thousands of lives just like Sarah's and Jocelyn's. 
Of course, Water Cycle USA 2015 bike ride is now complete, but the journey continues.  We are moving forward with great expectation as God continues to open doors of opportunity and we fund additional clean water operations throughout the Dominican Republic. Your generosity is changing lives and giving hope to thousands of children and their families.
Thank you for partnering with us as we continue this exciting journey.
To see Kit's complete journey to raise funds and provide the life giving gift of clean water to the Dominican Republic click here.